Larry J Dunlap
Thanks for visiting. For the last few years I've been working on a memoir about my experiences in Stark Naked and the Car Thieves, a rock band traveling the west coast in the latter half on the 1960's. Detailing our adventures, especially mine, has become a journey all on its own. For a number of practical reasons, the book is being published in two volumes. NIGHT PEOPLE, the first book of Things We Lost in the Night: A Memoir of Love and Music in the 60s with Stark Naked and the Car Thieves, will go on sale June 15 (though ARC eBooks are still available now, see below). TWLitN Book 2: Enchanted is set to follow in the latter half of this year or early 2016. Note the new book covers on the page below.
Until then, I've put some items here relating to the book and its time and place. I hope you'll find them interesting. There are a few excerpts from the book, some in audio format, some blurbs, and a chapter on the THE BOOK page, as well as a playlist of various Songs mentioned in the book as we were recording them, and information in the Larry J Dunlap Blog posts on a regular basis.
THE LATEST NEWS FOR READERS: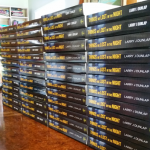 NIGHT PEOPLE, the Kindle version and print paperback editions are now available at Amazon. Looking forward to reader reviews. You can write a quick review at this LINK.
FOREWARD REVIEWS, a national literary and indie catalog will feature NIGHT PEOPLE in it's Fall catalog in their Biography/Memoir section along with seven other books. It's an incredibly high honor and the first national review for the book. This magazine/catalog is racked in most Barnes & Noble bookstores, Books-A-Million, many independent stores, and reaches 11,000 libraries. NIGHT PEOPLE will be featured at their display at the ALA (American Library Association) Exhibition later this month in San Francisco.
Author Marketing Experts (AME) will begin their PR campaign for NIGHT PEOPLE starting June 15. Much more to come on their plans and how you can help!
YOU CAN ADD NIGHT PEOPLE TO YOUR "TO READ" SHELF OR DO YOUR GOODREADS REVIEW HERE USING THIS BUTTON:    
   THANKS!
Please enjoy the site, comment in the blog, and send me any feedback you'd like from the pages here. In fact there's a comment form below. If you are interested in the story in these books, I'd like to invite you to sign up for my book updates. I only send emails about the book's progress or interesting background information I think you'd like that didn't make it into the book. Also, there are additional prizes and opportunities for subscribers. It's very easy, the only thing required is your email address. First and last name would be nice so I can personalize the mail to you, but it's not necessary.
---
CURRENT BOOK GIVEAWAY CONTEST!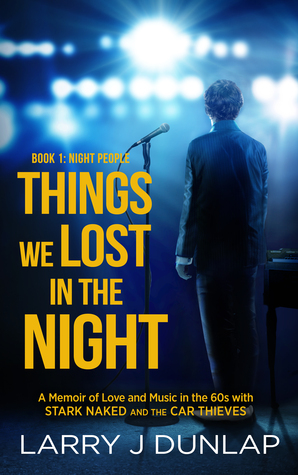 The Lemon Tree
I've done a lot more research for the very important Hawaiian chapters that are part of Book 2: Enchanted. Even though I've already finished writing them it's helping me be as accurate as possible and to enrich them with clearer detail. Writing the Hawaiian Pidgin English necessary for some scenes and chapters  has been challenging. Big thanks to Mark Lau for helping me edit the Hawaiian English Pidgin in book 2: Enchanted – Aloha. One of the best results has been connecting to one of the surviving owners of the Lemon Tree, where we played at the very edge of Waikiki in 1968. Thanks Shirley!
Liberace's Tailor
The first audio excerpt is from Chapter Sixty-four Liberace's Tailor, and read by the author, though I'll stick with the pros from now on. This chapter is named for the fascinating process we went through getting fitted for our new, custom designed clothes for opening the new Skyroom at the Flamingo Hotel  by a Chinese artiste in the art of clothing design. However, the other part of this chapter is about meeting Eddie Nash. I didn't know who he was at the time so I can't really explain that in the book. For several decades, Adel Nasrallah [Eddie Nash] was considered the wealthiest and most dangerous drug dealer/gangster operating on the West Coast. – Allan MacDonell: In Too Deep. LA Weekly, 2 October 2003), you can read more here …
---
[contact-form subject='From Home page'][contact-field label='Name' type='name' required='1'/][contact-field label='Email' type='email' required='1'/][contact-field label='Website' type='url'/][contact-field label='Comment' type='textarea' required='1'/][/contact-form]