ENCHANTED Excerpts
Excerpts from ENCHANTED
Excerpt from Part 1
LEMON TREE
Waikiki, Honolulu, HI., March 1968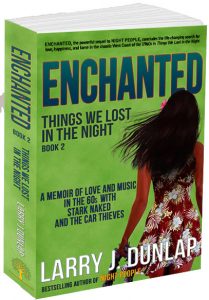 "U"hhh. Hi. Would you guys be okay with me buying you drinks?"
The cute, smaller girl eyed me suspiciously for a moment. "Guess if you buyin', I take one virgin Piña Colada. I'm Charlene." She turned to the one I wanted to meet, who either hadn't noticed me or, more likely, was ignoring me. "Theresa girl, what kine drink you like?"
Theresa. What an elegant name! It moved effortlessly through my consciousness. Okay, quit it! Just hold on. She's gorgeous, sure—on the outside. She might be mean as a water moccasin, or brainlessly silly, like lights-on-but-no-one's-ever-coming-to-the-door, silly.
"I'm just having Seven-Up." Her voice was low and rich. No matter what happened, I would never forget it. Her huge, wide-set eyes flickered up from under her lids for a moment before flicking off into the crowd again, scanning for someone, anyone probably, who wasn't me. Oh God, she's truly stunning . . . and she doesn't sound silly . . . verdict's still out on mean, though.
I gave the waitress our order, adding a Coke for me.
"Would you mind if I sit with you?" The girls glanced at each other and Theresa shrugged with indifference.
"You're in the band, aren't you?" she accused when I was seated. I was forced to admit it. With a wry twist of her full lips, she dismissed me again, gazing away uninterested. Well, no more than I'd expected. As soon as the drinks arrived, I'd make some lame excuse and slink away.
"I've only been here a few days," I said, needing to fill the awkward pause while we waited. "It was weird, you know, getting off the plane. Had this weird feeling between footsteps. Lifted up a foot, and before I could get it down, it was like walking in invisible quicksand."
"You stay island time now," Charlene diagnosed with an emphatic nod. I worried Theresa might get a crick in her neck, she looked away from me so resolutely.
"We've been playing in California and Las Vegas for the last few years. Thought those places were exotic. But this, being here is unreal, almost more than I can get my head around." I glanced toward the dark beach, moonlight rippling over the water less than a football field away. "I mean, look at that incredible beach over there. I've been hanging out there since we got here, as much as I can without getting sunburned, anyway. What's so surprising is there's almost never anyone there. I go out on the beach at night on my breaks when I can. If I walk far enough along behind those bushes and the palms across the street, the club noise and the sound of traffic disappear. I feel like I'm all alone, a million miles away . . ." My smile slipped as I realized how touristy I must sound. "Guess it's fortunate I don't moon burn."
Charlene gave me a dark gaze. "You go over der at night-time, you betta watch out fo dem flyin' cockaroaches. Dey giants, lot bigger den da reglar ones. Big enuff fo carry you away."
Theresa tried to suppress a giggle as she turned to watch me parse through Charlene's dire warning. At least I was entertaining her.
Excerpt from Part 2
The Cat and the Family Stone
Las Vegas NV. July 1968
Before our last week, as the incredible engagement the two bands shared wound down, we got a harsh reminder that Vegas could still be a small-minded country town despite the sophistication of the big hotels. One night, after we'd moved our equipment and left the stage after our first set, Sly and his band failed to begin playing. Not a real big deal; while the Pussycat liked to have as close to continuous live entertainment as possible, it was a significant job to change equipment between sets. But somebody would probably catch a little hell. The minutes stretched out until the curtain opened to a simple stage light and Sly stepped to the microphone, alone. He held his hands out asking for silence from an audience already loudly murmuring in response to his dramatic entrance.
"I've been threatened by the owner of this club," he said into the microphone, his voice booming through the room, "because my girlfriend, who happens to be white, can't sit at a table with me here. So rather than do what they tell us, we are going to leave. We are going to pack up and leave because we are being racially persecuted."
The curtain closed and recorded music returned to the house speakers. After a stunned silence, the packed room filled with angry applause. In a couple of minutes, some sense of normalcy returned, but we weren't sure what to do. We could hear noises of equipment moving behind the curtains.
Everybody but Mac and Mickey gravitated to the front of the stage where we waited around for somebody to come tell us something, but no one did. When it was the usual time to go on we went back to the stage. Sly's equipment was gone.
"Fuck man," Mac said, appearing as we got ready for our next set. "Mickey says Bob Hirsch took Sly outta here with a gun to his head. Told him to pack up his band and get ready to ride." His face wrinkled in disgust. "I knew the guy was one red-neck son of a bitch but I never thought he'd do nothing like this shit. He's got a whole flock of Vegas cop cars out back ready to escort Sly's band outta town, and make sure they don't stop nowhere short of the California line."
During our first song, we heard sirens wind up out back and fade away in the sultry desert night. Tonight was a low moment in the life of this legendary club. I woke Theresa when I got home to tell her about it. It wasn't only the racism that shocked and saddened me. In our country, you are allowed to have whatever opinion you wanted about people, even if it's ugly. but I didn't see how anybody, even an employer, could think they had the right to tell someone who they could be with. We finished out the gig with a local band hired to fill in on the small stage. The incident took most of the sheen off what had been a fantastic engagement.
Excerpt from Part 3
HOT VEGAS NIGHTS
Las Vegas, NV., July 31, 1969
A few minutes later, Leonard gave up his drumsticks to a lanky guy who'd come up to join us. I didn't know much about Jim Gordon then. He was considered the heir-apparent to Hal Blaine, every producer on the West Coast's first call. He'd teamed up with Eric Clapton in the Delaney and Bonnie band and would soon help form Derek and the Dominoes with Eric. The two of them would compose Clapton's classic lament of hopeless love, Layla, inspired by Clapton's uncontrollable passion for Pattie Boyd, married at the time to his friend George Harrison of the Beatles—one of the most famous and public love triangles in rock and roll history.
I, on the other hand, not the greatest keyboard player on any coast, played like I was possessed. With this guy so rock solid behind the drums, I was caught up in the sheer musicality and emotion that consumed us as we burned through lengthy jams extending far past the break.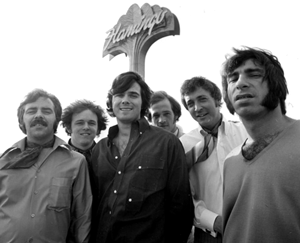 Afterward, I was drained flat from the purity of music flowing from my fingers without volition, not a note out of place. The unyielding rhythms lifted and guided me through time without measure, synchronizing the flow of my heart's blood to the sublime players, now my cherished companions, who shared the experience with me. I felt weirdly exposed and embarrassed when our public intimacy ended. I slouched quietly at my B3 letting the sensitivity recede. I'd touched the lodestone, sipped at the virginal source of music's great river of emotion that true musicians can pull from the ether and transform into reality. I'd been gripped by euphoric moments singing in perfect harmonies before, but I'd sat at this keyboard for six out of seven nights for three years never experiencing this even more powerful spiritual force as a player. I'd caught a glimpse of something so fundamental there were no words. This was the most memorable night of my life as a musician.
Excerpt from Part 4
THE GREETER
Las Vegas, NV., May 21, 1970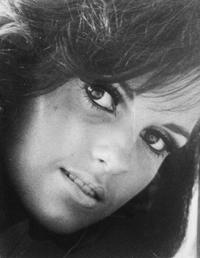 Listening with one ear, my mind's eye drifted over the two of us here late at night in the Flamingo's nearly empty coffee shop and how we might appear to some invisible observer. I'd taken a course in oil painting at Murray State and had some training in sketching when I'd been dead set on becoming a cartoonist in high school. The malleability of light and texture in oil-based paint fascinated me, and though I was no prodigy, I believed my eye wasn't altogether terrible. I visualized a dreamy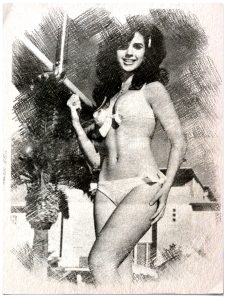 composition of the two of us sitting here together from a viewpoint across the room. The Beauty Queen and the Rock Singer. Me, disheveled in my shiny, old-gold suit, collar open, tie askew, rumpled from a recent performance, she perched on the edge of her side of the booth in her white bikini, high heels, and Miss Nevada sash. I could see how to paint it; her expression animated and focused, me sprawled, listening, admiring. The over-bright light in the restaurant saturating the colors and deepening shadows like an Edward Hopper composition, a sliver of smoke from the ashtray in front of me, no one else in the picture.
AVAILABLE AT AMAZON
AVAILABLE IN LATE 2019 AT ALL MAJOR ONLINE RETAILERS