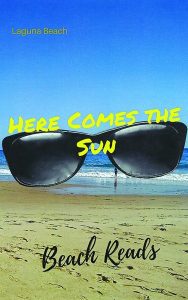 On Thursday, May 11, the Third Street Writers of Laguna Beach are set to celebrate the release of their anthology "Beach Reads: Here Comes the Sun," at 5:30 p.m. , at Laguna Beach Books, 1200 S. Coast Highway. Join us for snacks and light refreshments and excellent writer's reading their work from the new book. Would love to see fans and friends there!
The anthology of 30 short stories, poetry, and personal essays explores the sun as an agent of transformation, and includes my short story "Island Girl." an excerpt from my concluding, soon to be released, Enchanted, Book 2 from THINGS WE LOST IN THE NIGHT, A Memoir of Love and Music in the 60s with Stark Naked and the Car Thieves.
Enchanted covers the final three years of my experiences with love and music in during the late 1960s set primarily in Hawai'i, Indianapolis, Las Vegas, and Southern California. It is a rich and complex adventure balancing the emotional power of music and the search for success and happiness in a turbulent era. As the decade of change is eroding into the early 1970s so are changes that effect the band and people at the center of this journey are challenged in ways they'd never imagined.
Night People, Book 1 of THINGS WE LOST IN THE NIGHT, was published in June of 2015 and is an Amazon Best Seller in Biographies and Memoirs > Arts and Literature > Composers & Musicians > Pop.
Save